Purpose
Efficiently manage your projects. Any kind of projects.

Promotional Brochure
Two page brochure
Main Topics

Processes

Primary Users

Secondary Users

Charter and Scope
Plans
Control
Communications

Project Management

Program Manager
Project Manager
Team Leader

Project Management Office

Typical Applications

Adaptable to a large range of project types, from the simplest project to more complex interrelated multi-project endeavor, whether non-IT or IT-related
This process domain enables your organization to effectively manage projects—from initiating, planning, controlling, executing and closing project-based initiatives—with results that are on time, on budget and that meet business requirements.
The processes and tools apply to an array of project types and are consistent with the principles and framework proposed in the Guide to the Project Management Body of Knowledge (PMBOK® Guide) published by the Project Management Institute, Inc. Macroscope also supports all the key processes of the Capability Maturity Model Integrated (CMMI®) of the Software Engineering Institute (SEI) related to project management.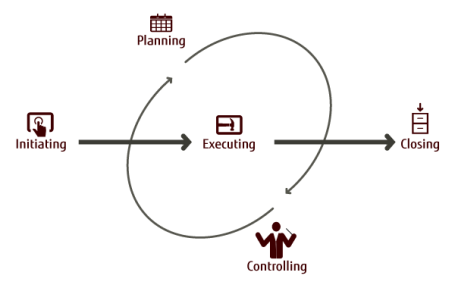 Macroscope - Project Management method proposes proven process, practical guidelines, clear roles and responsibilities, deliverable templates and examples, as well as Microsoft® Project work breakdown structure templates, and much more.
Macroscope - Project Management method offers a rich set of techniques including risk management, stakeholder analysis, estimating, performance indicators, and many other techniques such as quality and scope management.
---
PMBOK is a registered mark of the Project Management Institute, Inc.
CMMI is registered in the U.S. Patent and Trademark Office by Carnegie Mellon University.
Microsoft is a registered trademark of Microsoft Corporation in the United States and other countries.