Macroscope is a tool-independent methodology and was designed to be highly adaptable to various reference frameworks and terminologies, and to a wide variety of project types and technologies.
The basic customization feature embedded into Macroscope are:
the Support Material Management feature to categorize and add any kind of content such as: guidelines, examples, adapted deliverables, intranet links, documents, etc.;
the Deliverable Assistant tool to standardize word deliverable format by using your font styles, and to include document properties and common shared front pages;
the Word Macros for Office which allow one to reach the online help with one click or to manage guidelines (often referred to as suggested content) within the templates.
When the customization needs are beyond the built-in adaptation capabilities, our specialists can help you plan, design, build and deploy your adaptations required to fully satisfy your business requirements. Examples of these customizations include, but are not limited to:
structuring and integrating your own lifecycle processes and best practices into the Macroscope framework;
developing specific extensions to support particular types of projects;
converting your frameworks;
adapting/creating learning modules to include your own processes, guidelines and policies;
integrating Macroscope with your:

intranet or employee portal;
tool environment, e.g. content management, version control, integrated development environment.
Also discover our hosting service Macroscope-as-a-Service (MaaS). No infrastructure and no server maintenance required from you!
To find out more about our customization features and services, or hosting services Contact Us.
---
Types of Customization
Interface and Contents
Using the Support Material Management feature, attach your own examples and deliverables adapted to your context, or any other material, and make them available from the Macroscope interface. Moreover, with a minimal knowledge of XHTML and CSS 3.0, easily personalize headers and footers whether it is for the whole site or for a domain in particular.
Should you need to go further with customization and integration of your best practices and internal processes, inquire about the Macroscope ProcessUnifier™ authoring tool. There is practically no limitation to the type of content customization that can be done. Some examples: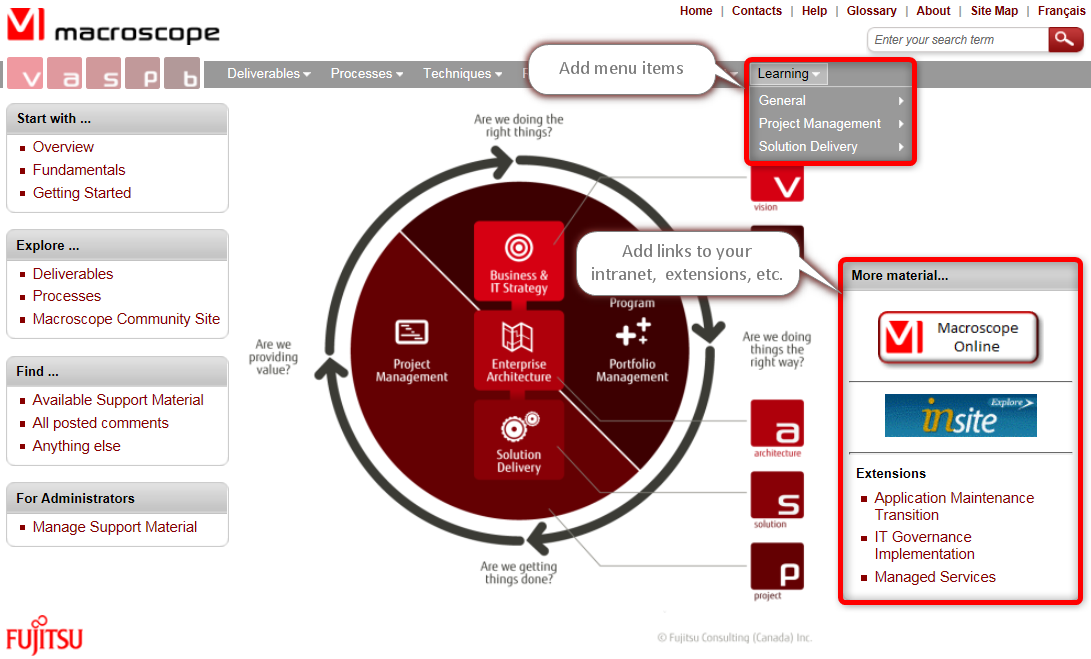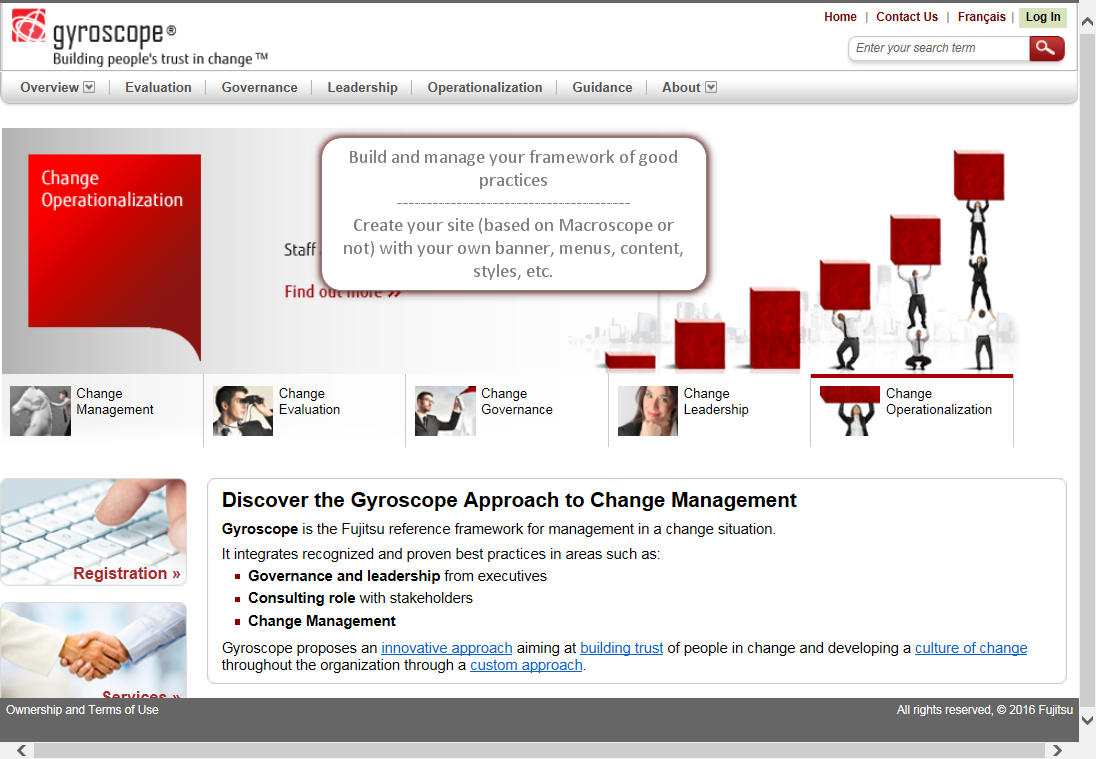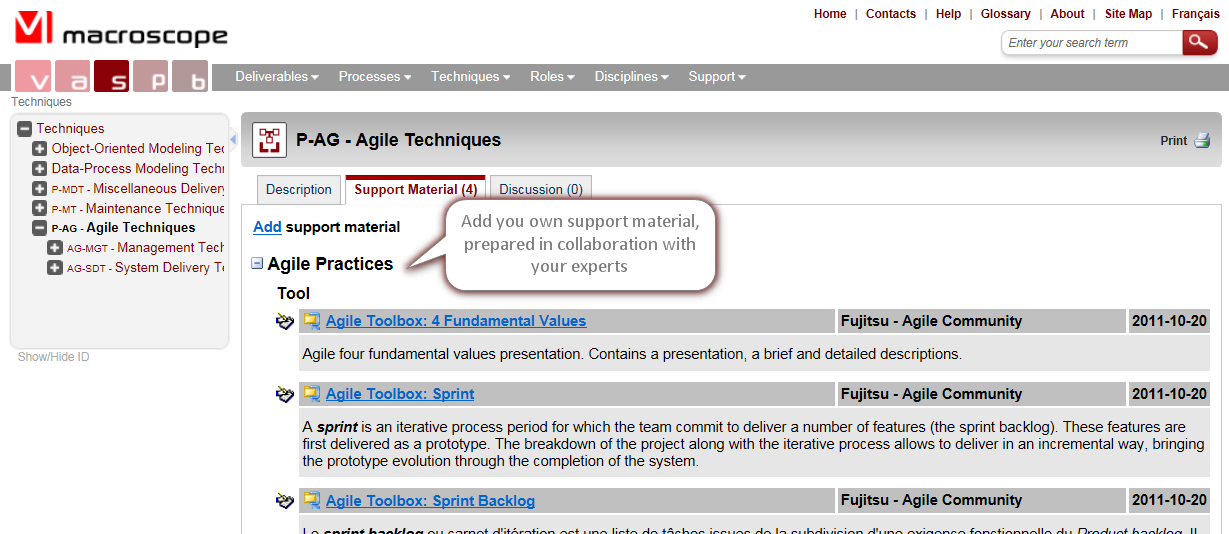 (click to display the illustrations in their respective dimension)
To know more about Macroscope ProcessUnifier.
Deliverable Templates
The use of the Deliverable Assistant tool (DA) lets you create the deliverable templates en masse so that they comply with document standards of your organization. You only need to create a custom title page and a style sheet and launch DA to assemble and generate MS Word deliverables to standardize their format.
To know more about Project Startup Assistant (also known as Deliverable Assistant) tool.